What You Shouldn't Miss in Ireland. Everything is Here from Picturesque Sceneries to Fun Activities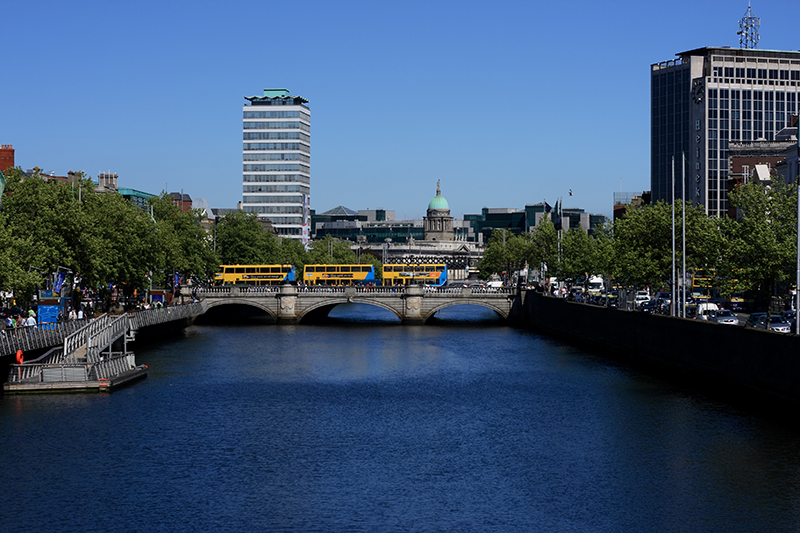 Ireland is an island located in the North Atlantic that's separated into Northern Ireland, which is part of the United Kingdom, and the Republic of Ireland, which is an independent state. The island is known for its natural beauty and its warm and fun people. From majestic castles to modern shopping, you'll have a wide variety of things to do and places to see in this island and here are some of those that you should not miss.
Stay at the Dromoland Castle
Castles are some of the attractions in Ireland. While you could only check out the outside of some castles or some can be explored from the inside but they only operate like a museum, this castle was turned into a 5 star hotel. It was built in 1835 and had several renovations throughout the years. However, this was the same castle, which served as the home of the Dromoland O'Briens, the Kings of Thomond. This is the perfect place where you can experience how it feels like to be a royal. Aside from enjoying the amazing service and fantastic meals, there are also various activities that you can try that are fit for a royalty. Go horseback riding, fishing, and clay pigeon shooting. You could also learn how to fly hawks and falcons.
Visit The Cliffs of Moher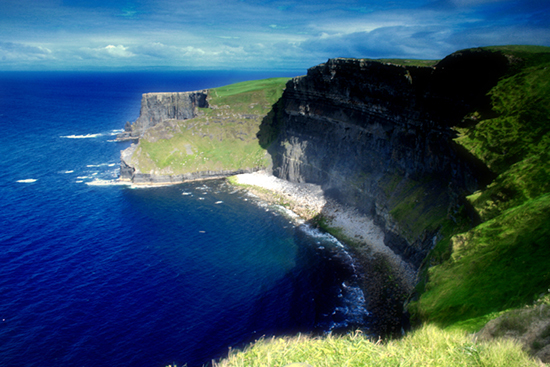 Millions of people from around the world go here to witness its picture perfect beauty. This is one of the most visited natural attractions in Ireland. It is not a surprise because the view is just breathtaking. Walk the trails and feel close to nature as the clean and cool breeze kisses your face. The vast ocean will make you feel calm and it would remove the stress away. This is one of a kind experience that you shouldn't miss on your visit.
Score Great Finds
There are several great places to shop in Ireland. Shop Street in Galway is one of them. It lives up to its name as it literally is a shopping street and one that would make you have an enjoyable time. You will find all kinds of shops in this area including boutiques and jewelers. There are also several cafes where you can grab a drink and sit down and relax while enjoying the laid back atmosphere. Street entertainers can also be found around the street that would surely keep you entertained.
Drop by at the English Market in Cork
It's worth trying the local produce of Ireland and the best place to get them is at the English Market in Cork. It has been around since 1700 so not only will you get the chance to buy the best local produce in the island, but you'll also witness a place that has already been part of its long history. Queen Elizabeth II visited this place in 2011, which made it more popular.
Relax at St. Stephen's Green
This park in Dublin is a favorite place for locals. More popularly known as The Green, it feels refreshing and relaxing as it's surrounded by lush green trees and plants, which color mirrors in the pond where ducks play around. It's the perfect place to have a picnic and enjoy a quiet and peaceful day. There are recreation grounds, gorgeous bridge and a playground for kids to play, in case you're traveling with the whole family. Walk around the park and you'll find attractive Georgian structures, including the popular Shelbourne Hotel.
Explore the Ring of Kerry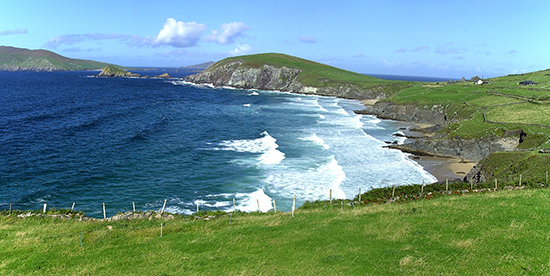 Don't forget your camera as you drive around this area because everything is worth capturing on your lens. The amazing islands, clear blue ocean and beautiful mountains are eye catching. There are also loads of activities to do along the way including swimming, fishing, horse-riding, walking and cycling.
Ireland is definitely worth visiting. Which of these places or things to do you think is most interesting? Type your comments below.
Image Attribution:
Featured and 1st image by Rickard Laurin [CC BY-SA 2.5 (http://creativecommons.org/licenses/by-sa/2.5)], via Wikimedia Commons
2nd image by AtomicPuppy (flickr.com (cropped)) [CC BY 2.0 (http://creativecommons.org/licenses/by/2.0)], via Wikimedia Commons
3rd image by High Contrast (Own work) [CC BY 3.0 de (http://creativecommons.org/licenses/by/3.0/de/deed.en)], via Wikimedia Commons