Exploring the Culture Rich City of Kyoto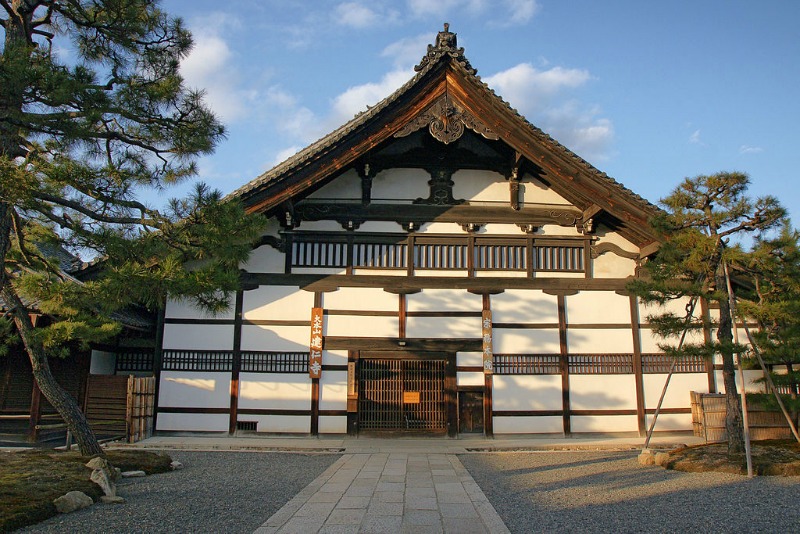 Kyoto is one of the biggest cities in Japan and was once the country's capital. Although most of the country has adopted a modern culture, this city was still able to preserve its past. It's rich in culture and history as it's where popular traditions and festivals were born. There are several shrines, temples and beautiful gardens to visit. The food is also amazing. Find restaurants that offer scrumptious Japanese foods. There are also various restaurants that offer other cuisines such as Chinese, Italian and French but with the delicate presentation of Japanese cuisine. A trip to Kyoto wouldn't be complete without checking out these attractions.
Kiyomizu-dera Temple
This is a UNESCO Heritage Site and it's one of the most popular tourist attractions in Kyoto. Millions of tourists visit here every year. It's located in Otowa Mountain that's surrounded by gorgeous trees and also gives you a fantastic view of the city. The structures that can be seen here had been around since 1633. The main hall is one of the most famous spots where ceremonies and dances are held. There are also small craft stores and shops that you could check out and purchase souvenirs from. You would need to walk about 10 minutes after taking a bus in order to reach the temple.
Kinkaku-ji Temple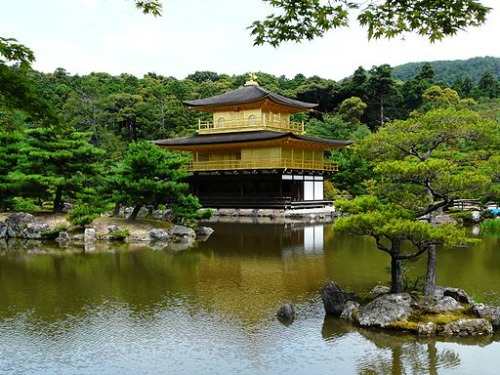 This temple was built in the 14th century as Shogun Ashikaga Yoshimitsu's retirement villa. It literally means the Golden Pavilion, which is the color of its second and third floor. Gold leaf adorns these floors and it's believed to fight negative spirits, including death. The then retirement villa now serves as a Zen Buddhist temple. There's the Kyoko-chi or the mirror pond in front of it that reflects its image. Surrounding the pond and the temple are landscaped plants and trees. The entire view is picture perfect and is relaxing to the eyes. There's also a teahouse, called the Sekkatei Tea House, where you could stop by and enjoy a refreshing tea that it serves.
Area of Gion
Gion is a mix of modern and old Japan. There are also gorgeous temples that surround the area including the Chion-in Temple with a two-story tower that's 24 meters in height and Ginkakuji or the Silver Pavilion that had been around since the 15th century. This is also a popular geisha and entertainment district in Kyoto. Walk around the area and you'll surely have a fun time. You wouldn't notice the time pass by, especially seeing the geishas with their elaborate makeup and costume. Your tummy would be happy too as there are several teahouses and restaurants, many of the structures have been around since the 17th century.
Nijo Castle
This castle had been around since 1603. Your eyes would admire its intricate design. Aside from its architecture, it also houses famous paintings and other work of arts, including that of Kano Tanyu's and the works of his students. The beautiful castle is also popular for its amazing metalwork.
Other places of interests that you shouldn't miss on your trip to Kyoto are Fushimi-Inari Taisha Shrine, Sanjūsangen-dō Temple and Kyoto Imperial Palace.
Photo Attribution:
Featured and 1st image by 663highland (663highland) [GFDL (http://www.gnu.org/copyleft/fdl.html), CC-BY-SA-3.0 (http://creativecommons.org/licenses/by-sa/3.0/) or CC BY 2.5 (http://creativecommons.org/licenses/by/2.5)], via Wikimedia Commons
2nd image by Zigomar (Own work) [GFDL (http://www.gnu.org/copyleft/fdl.html) or CC BY-SA 3.0 (http://creativecommons.org/licenses/by-sa/3.0)], via Wikimedia Commons