Tips for Traveling With Carry On Luggage Only
There are several reasons why you should start traveling with carry-on luggage only. To begin with, it is less hassle. You need not queue just to drop your bag off at the counter. You also need not wait at the baggage belt to take your bags. It helps save a lot of time. If you are traveling only for a few days, you only need the essentials. Lighter bags that are allowed on board would already suffice. The best reason is that you might be lucky to find promotions for passengers without check in luggage.
What you can't carry
Before you start packing, you need to know first what is not allowed. Sharp objects like knives, scissors and tweezers are not allowed. Liquids over 100ml are also not allowed. For photographers, tripod is not allowed so you might want to leave them home. If you are bringing liquids, make sure that they have a small container and they are inside a zip lock.
Since you need the bathroom essentials, you might want to take solid soap that can also be used as shampoo. Look for travel-sized containers that are usually available if you are a hotel guest. Transfer the liquids in those containers. Baby wipes, toothpaste and solid deodorant should also be in your bag. The best option though is to just buy upon arrival. For sure, you can adjust with another brand of toiletries for a few days of travel.
Medical kit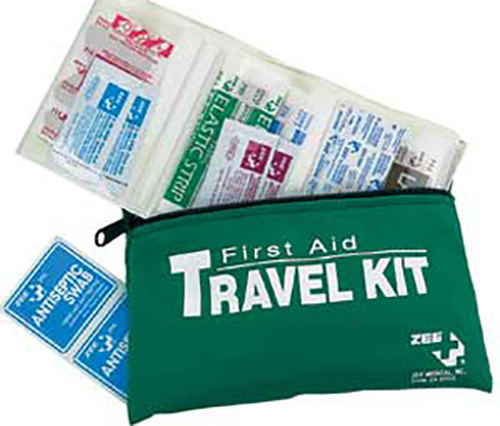 You definitely need medicines whether you are currently under medication or not. Finding the right medicine could be a challenge especially if you are in a country that does not speak English. Basic aids include Paracetamol, plasters, iodine, small bandage and some vitamins. If you have a pill box that contains all your medicines, use it.
Travel clothes
You need to be very wise when choosing what to bring. Of course, you have to check the weather in your destination so you will know what is appropriate. Usually, you need at least 2 pairs of trousers. You also need shorts, swimwear, travel towel, sleep wear and underwear. Long-sleeved tops, flip flops, socks and knickers are also important. The key is to wear layers of clothes heading to the airport. This allows you to not go beyond the allowable luggage on board.
Travel electronics
You don't need to bring all your gadgets with you. Your smartphone, Kindle and laptop would be enough. If you a gamer, your handheld gaming console is also a must. Don't forget the chargers and your power bank. If you are not a professional photographer, you might want to leave your huge camera home and just take photos using your smartphone. Plug adaptors are also important. Buy the universal kind so you can use it in any country.
Now that you know what to bring, you can try the next trip only with carryon luggage. It is challenging at first, but you will get used to this idea. Next time, you can finish packing in just a few minutes. You might even have a bag that you can just grab.
Photo Attribution:
Featured and 1st image from https://www.momondo.com/inspiration/hand-luggage-only-learn-how-to-pack-light/
2nd image from http://www.reliancemedical.co.uk/product/handy-travel-kit-2/