Are You a Disneyland Fanatic? There Are Things That You May Not Have Heard Of Your Favorite Place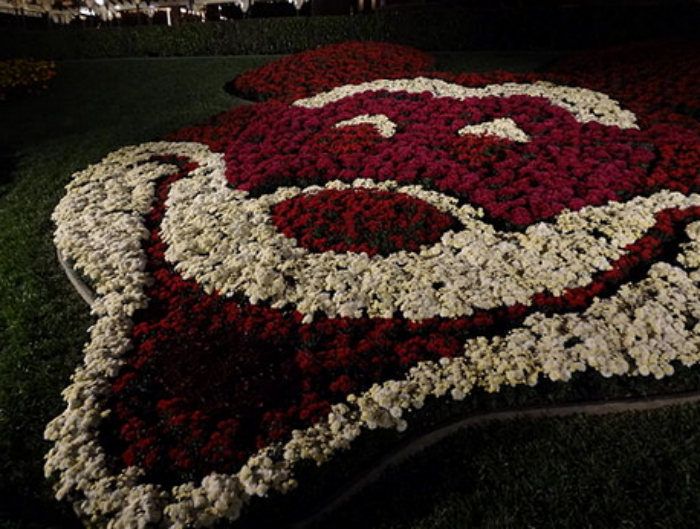 It's the "happiest place on earth". The first Disneyland park was opened in California back in 1955. Today, there are Disney parks in different places not only in the US, but on cities in other countries as well, including Hong Kong, Paris and Tokyo. It's one of the places that both kids and grown up dream of visiting.
If you've been a Disney fanatic since you were little and you've been to Disney parks, countless times; you may think that there's nothing that you don't know about the place. But there may be things about Disney parks that you may not have heard of before or you failed to notice when you went there. Let's go through some of them and see if it would make you say "Oh!"
The Twilight Zone Tower of Terror
This drop tower ride is based from the popular TV show, Twilight Zone. Its location, the Hollywood Tower Hotel, was also created to look like the actual hotel where the show was shot. Well, you probably already know that. But did you know that there are actually hidden objects around the ride that are associated with Twilight Zone? Some of them are the book with an alien text and the broken glasses of Burgess Meredith.
Indiana Jones Adventure
One of the areas that always have a long line of people waiting is the Indiana Jones Adventure. Visitors are in for an exciting and thrilling journey the moment they hop on the ride. You'll feel like you're in a real adventure facing the evil enemies in the old temple. But don't be afraid as Indiana Jones will be there to save the day. Since it's set in an old temple, hieroglyphics are written on the wall. But take a closer look and you'll find Donald Duck, Mickey Mouse, as well as R2-D2 and C-3PO.
Dinosaur in Animal Kingdom
Dinosaur was previously called Countdown to Extinction. There's a pre-show before the ride where you get to watch a video in which it will be announced that you'll be taken back in time using the Time Rovers. While in the queue area, you may have noticed the three pipes that are colored red, yellow and white, right? These pipes have printed chemical formulas on them. The formula on the red pipe is for ketchup, mustard for the yellow pipe and mayonnaise for the white pipe.
Basketball in Matterhorn
Matterhorn Bobsleds is one of the roller coaster rides in Disney parks. It was created in reference to the Matterhorn Mountain within Switzerland. This 80 feet ride can be a heart stopper. But aside from the adrenaline pumping experience that it offers, it has a secret basketball court on its top part. However, it's exclusive for employee's so you may not really be able to take a peek unless you work there.
Mouse Versus Cats
In the magical world of Mickey Mouse, you may find some cats roaming around here and there. Think they're just stray cats that made it inside the park? No. They're even being fed at daytime as they do their work at night. Do their what? Yes, these cats work in the park as well. They help make it free from mice (except for Mickey and the gang, of course) and other critters.
The Disco Yeti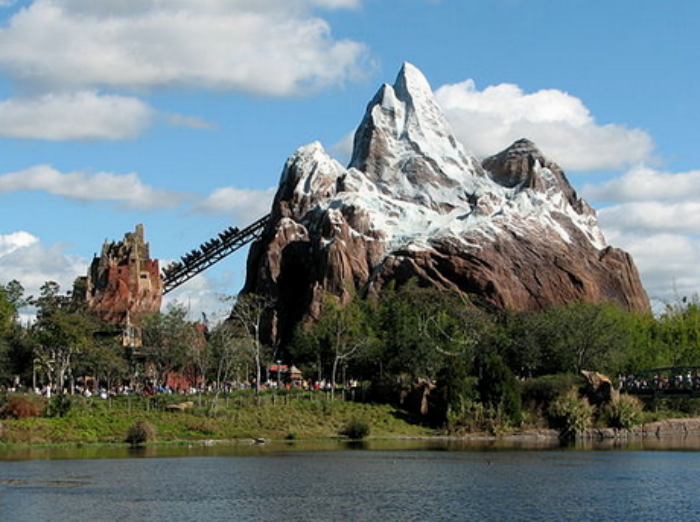 If you've visited Expedition Everest in Animal Kingdom, you wouldn't miss the giant Yeti that comes with light effects when the train passes through it. The original plan was to have the Yeti dive on the train to make the ride more terrifying. However, the system didn't work as designed, which is why the Yeti no longer attacked, but instead had some light effects, thus getting its name Disco Yeti.
Palm Trees in Tomorrowland
Everything futuristic is in Tomorrowland. Try the Finding Nemo Submarine Voyage or team up with Buzz in Buzz Lightyear Astro Blasters. After a fun adventure, why not relax, sit down and grab a snack while enjoying the amazing view. Even the palm trees have cool effects as they fold up automatically at dusk, then unfold when it turns dawn.
The Bride's Ring
The hanging bride in the Haunted Mansion lost her ring. But it's just somewhere in the mansion, embedded on its concretes. If you haven't spotted the ring yet, add it on the list to check out on your next visit to Disney.
Now those are just some of the AHA's that you may not have heard before about Disney parks. It's time to share it with your friends and impress them how well you know the place.
1st and featured image By Boris Dzhingarov [CC-BY-2.0 (http://creativecommons.org/licenses/by/2.0)], via Wikimedia Commons
2nd Image by Benjamin D. Esham / Wikimedia Commons [CC-BY-SA-3.0-us (http://creativecommons.org/licenses/by-sa/3.0/us/deed.en)], via Wikimedia Commons