Belgrade: The Best Nightlife and More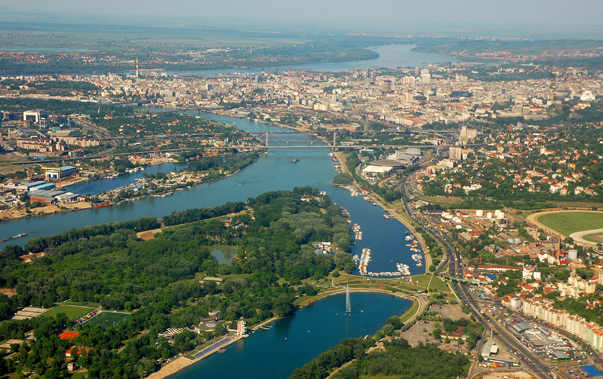 Belgrade is the capital and largest city of Serbia. Known as the White City, it's one of the most important places where Europe's prehistoric culture was developed. Aside from its famous nightlife, this city has a lot more to offer to tourists. Here are some of the things that you shouldn't miss on your visit.
Have Fun at the Splavovi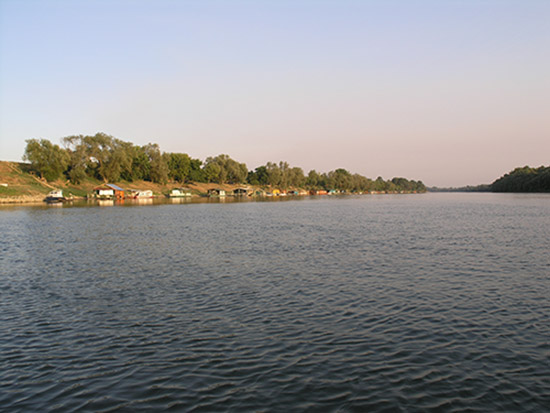 Since the city is known for its dynamic nightlife, let's put this one on the top list. Splavovi are floating bars and clubs and there are so many of these in Belgrade. Aside from the music and dance, the unique setup with the bars floating on the river is an interesting experience. There are also restaurants where you can eat some delicious foods after you get tired partying. In case you're too tired to go elsewhere, there are also hostels where you can rest and sleep. Some of the most popular splavovi are located at the Ušće park waterfront and Staro Sajmište.
Check Out the Mikser House
You can find it around Sava Mala and this is one of the go to spots of both tourists and locals alike. The people here are very friendly so you wouldn't feel like you're in a foreign land. You would actually feel at home. Mikser House is a unique place because it doesn't specialize in a particular product or service. You could find various things in here that you may not expect to exist in the same place. It's a boutique, while also serving as a workshop, as well as an event or concert venue.
Visit the Republic Square
One of the reasons why you should go here is because there are several important establishments that you can find here. You'll get to check out top spots at the same area. Some of them include the National Theatre and the National Museum. There are also several cafes and restaurants around the place so you wouldn't have to worry about satisfying your tummy after navigating the area.
Buy Something at the Skadarlija (Bajloni) Market
Located in Dorćol, below the street of Skadarska, it's the biggest market in the city's downtown. You'll find everything here, especially fresh produce. There are all kinds of fruits, including exotic ones. Meat and fish are also available. To have a feel of how the local buy in the market, don't miss this one.
Kalemegdan Park and Belgrade Fortress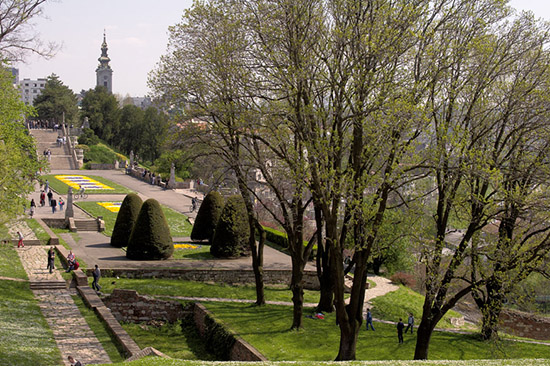 This is another popular attraction in the city. It's not a surprise as there are lots of interesting things and activities to experience. From gorgeous views to historic places, you'll find them all in this park and the surrounding areas. There are archeological sites, ruins and monuments that tell the story of Belgrade's past. You can also sit back and relax while enjoying the view in various spots around the park. If coming with kids, there are playgrounds where they can have fun and play. Other activities that you can try are ice-skating, sleigh riding and skiing. There's also the Military Museum that showcases various items that are related to wars way back from the stone age to the more recent ones. The exhibits outside the museum can be seen for free, while you'll need a ticket for those that are indoors.
Enjoy the Waters at Ada Ciganlija
This is where the most popular beaches in the city can be found. A beautiful view and warm water awaits you to have fun under the sun. Try out various water sports or other activities that you can do around, including biking. There are also kiosks and café to quench your taste or satisfy your taste buds.
Which of these things do you think is the most exciting thing to try in Belgrade? Share your thoughts with us.
Photo Attribution:
Featured and 1st image by Vlada Marinković (Vlada Marinković) [GFDL (http://www.gnu.org/copyleft/fdl.html) or CC BY-SA 3.0 (http://creativecommons.org/licenses/by-sa/3.0)], via Wikimedia Commons
2nd image by Frka (Own work) [GFDL (http://www.gnu.org/copyleft/fdl.html) or CC BY-SA 3.0 (http://creativecommons.org/licenses/by-sa/3.0)], via Wikimedia Commons
3rd image by Zoran Životić  Uploader: ZivojinMisic slike (http://zivotic.com/photo/top.asp?P=1) [CC BY 3.0 (http://creativecommons.org/licenses/by/3.0)],