Experience the Mix of Historical Sites and Modern Attractions that Lima Has to Offer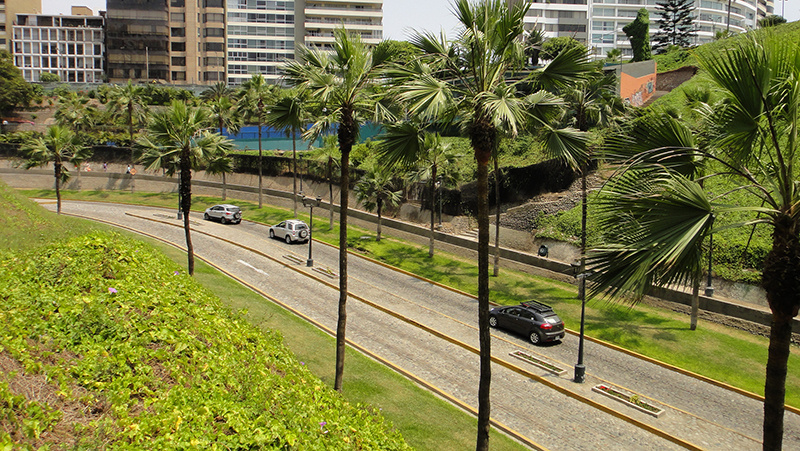 Lima is Peru's largest city and it's also its capital. It's nestled along the valleys of Lurín, Rímac and Chillón. Although it's a popular metropolis with a bustling nightlife and everything that a modern city has to offer, it still has places that bring the memories of the past. From rugged coastlines to gorgeous sights, historical sites, interesting museum finds, and mouthwatering Peruvian cuisine, you're in for a great travel experience in the city. Let's run down some of the things that you shouldn't forget on your list on your vacation.
Visit Plaza de Armas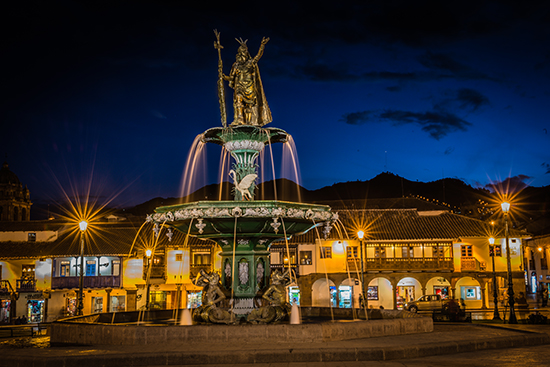 Plaza de Armas is also known as Plaza Mayor. In 1535, Francisco Pizarro discovered the area, which marked the foundation of the city of Lima. Although this historical place was renovated several times throughout the years, the fountain in its center, which was built in 1651, is still on its original state. Visiting the plaza will let you experience an important piece of the city's history. This is also a good place to start your journey as there are several attractions that are only a few minutes walk away from it. These include the City Hall or Municipal Palace, Palace of the Union, Lima Cathedral, Archbishop's Palace of Lima and Casa del Oidor.
Explore the City's Museums
The rich history and culture of Lima can be experienced and learned further through its museums. There are several museums that you can check out in the city that house various collections. Museo Nacional del Arqueología will give you a glimpse of the history of not just Lima but the entire country of Peru. If you're interested in the city's flora and fauna, Museo de Historia Natura is the place to go. Museo de la Nación is where you can find thousands of artifacts dating from the pre-Columbian years of the country. Art enthusiasts wouldn't be disappointed with the several museums that showcase various artworks like the Museo de Arte Contemporáneo de Lima that exhibits modern art. Other art museums include Museo de Arte de San Marcos, Museo Galería Arte Popular de Ayacucho and Museo de Artes y Tradiciones Populares.
Check Out Huaca Pucllana
This ruin would take you back to Peru's colonial period. Also known as Pucllana Temple, Huaca Pucllana is located in the district of Miraflores and it was built in 500 AD. Mummies and artifacts were discovered during its excavation. A big part of the temple has been restored. There's a restaurant on the site where you can dine if ever you get hungry after touring it.
Enjoy the City Life in Miraflores
Miraflores is an interesting district in Lima as it offers both historic and modern attractions. While Huaca Pucllana gives you a piece of the city's history, a wide area of the district is filled with gorgeous homes of the rich, top notch restaurants, luxury hotels and exciting nightclubs. This is where you should go if you would like to enjoy the urban side of Lima. There are also inviting beaches that entice locals and tourists to dip in the waters or go surfing, especially in the summer season.
Try Popular Peruvian Cuisine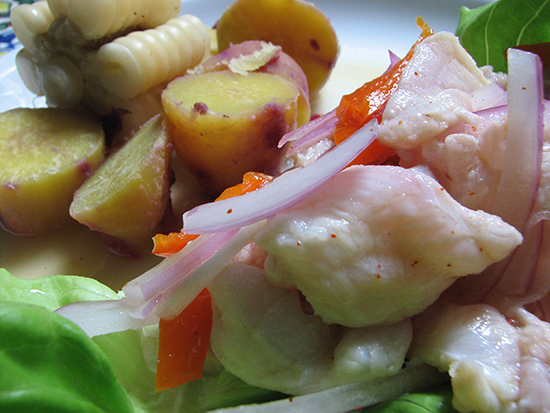 As they say, eating the local foods of a place is the best way to really experience their way of life. Try the popular dishes that are common to Peruvian cuisine. Ceviche is one of the most popular dishes in Lima and the entire Peru. A traditional serving is made of chunks of raw fish, citrus juice, chili peppers and fresh herbs. Quinoa is also commonly eaten as breakfast. It may be served cold or hot with added fruits. You can find street vendors everywhere selling this. This would make you feel full throughout the day. Other must try foods in Lima are Lomo Saltado, Ají de Gallina and Pollo a la Brasa.
Which do you think is the most interesting thing to try in Lima? Type your comments below.
Photo Attribution:
Featured and 1st image by Tremoro0 (Own work) [CC BY-SA 3.0 (http://creativecommons.org/licenses/by-sa/3.0)], via Wikimedia Commons
2nd image by Martin Lang [CC BY 2.0 (http://creativecommons.org/licenses/by/2.0)], via Wikimedia Commons
3rd image by Ledelboy Luis Delboy (Don Lucho) [CC BY-SA 3.0 (http://creativecommons.org/licenses/by-sa/3.0) or GFDL (http://www.gnu.org/copyleft/fdl.html)], via Wikimedia Commons