Things to Do Before Traveling to Cancun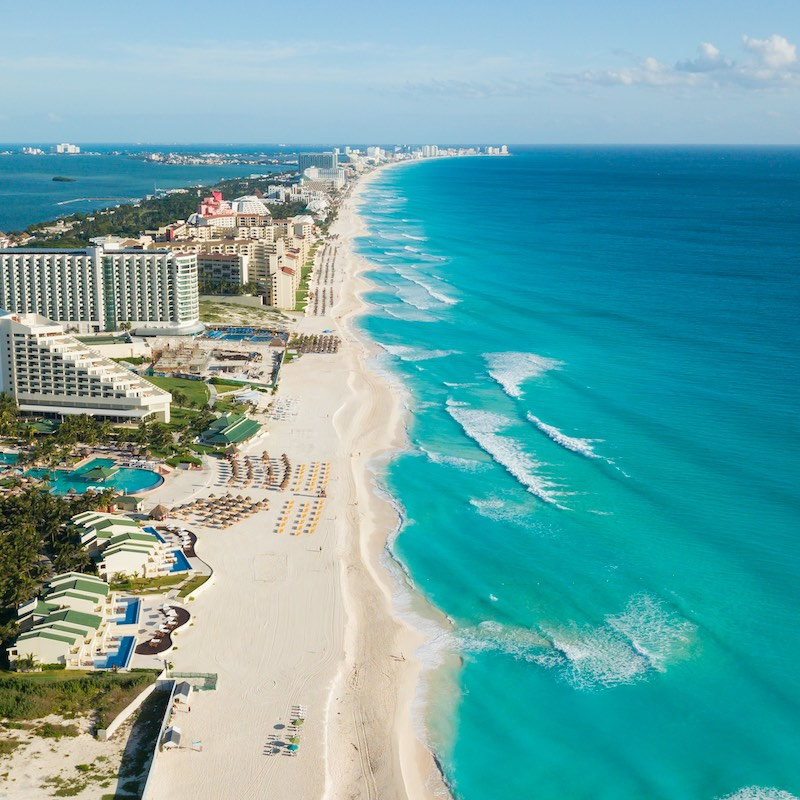 Cancun is an exciting place to visit. It's also among the most popular destinations among Americans considering its proximity to the US. Cancun is known for its beaches, parties, and other terrific activities. Before heading there, you should be ready. Here are a few things you must do.
Prioritize safety
Cancun is still on the travel advisory list. You should prioritize safety before going there. You don't have to cancel your trip since many people pursue theirs. Just be mindful of where you go and avoid places where you can be at risk. If there is heightened security advice, postpone your plans.
Go on a diet
Your trip to Cancun is the chance to try authentic Mexican cuisines. The options available in your local restaurants might try to taste like Mexican dishes, but there's a difference. If you want your trip to be an exciting culinary experience, go on a diet. You won't feel guilty if you decide to eat a lot since you've prepared yourself for it.
Always bring bottled water
It can be hot in Cancun throughout the year. Make sure you bring bottled water to avoid getting dehydrated. Also, it's unsafe to drink tap water. You must have bottled water wherever you go. You will also find it hard to buy one when you're already outside your hotel.
Plan your trip around and outside the beaches
Sure, your primary reason for traveling to Cancun is to enjoy the beaches. You can spend days exploring the beaches and trying out water adventures. However, there are other things you can do while you're in town. Cancun is also home to some historic sites. It's a missed opportunity if your trip only revolved around the beach area.
Be wise with your money
Don't spend too much when you're in Cancun. It's still a tourist destination, so expect everything to be on the pricey side. If the exchange rate is 10 pesos or lower to a dollar, keep your dollar. If it's higher, you should exchange your dollar with pesos. You want to make the most of your currency's value. Also, while dollars are accepted in several places, not everyone does it. Credit cards are also a good option, but not all stores have machines that accept cards. Be sure about payment methods before dining at a restaurant or partying at a bar.
Always plan your activities ahead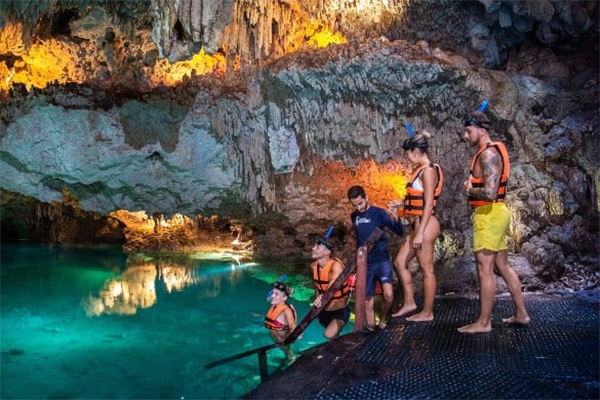 There are too many things to do in Cancun. It can be overwhelming. You should plan your activities to make the most of your stay there. Be prepared for changes, especially when you're relying on buses and other forms of public transportation. Car rental is a good idea, but compare the cost first. Don't be frustrated when you didn't visit all the places on your list.
Cancun is a great place and it remains among the top destinations for Americans because of how exciting the experience is. Share your thoughts with your friends and give advice to make their trip more comfortable and memorable.
Photo Attribution:
1st and featured image from https://thecancunsun.com/wp-content/uploads/2023/01/Cancun-hotel-zone.jpg
2nd image from https://www.cancun-adventure.com/en/blog/swimming-in-cenotes