Things to Do to Make the Most Out of Your Trip to Barcelona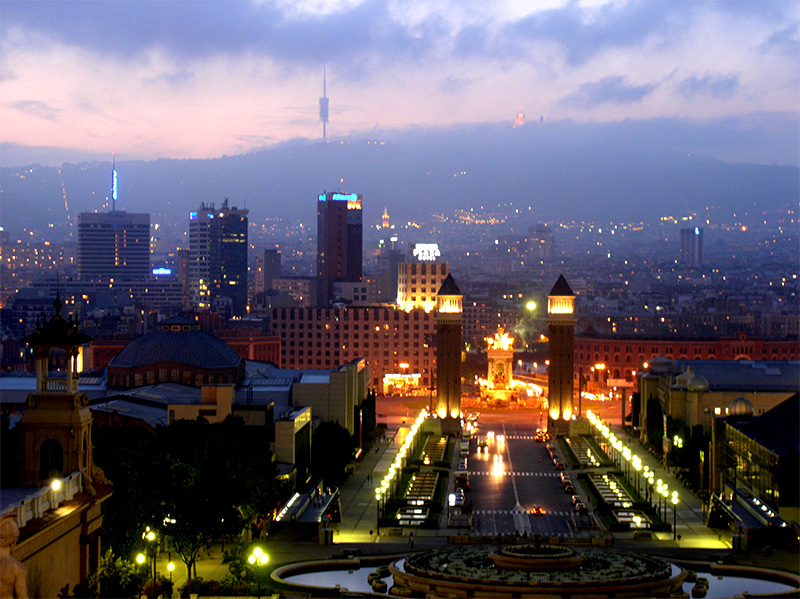 Barcelona is the second largest city in the country of Spain. It became a popular tourist destination especially after the Olympics was held here in 1992. From then on, it was modernized, while still preserving its history and amazing architecture. This is a great way for you to experience a different culture, while still having access to the modern things that you need. If visiting Barcelona, here are the things that you shouldn't miss in order to make the most out of your trip.
Visit La Sagrada Família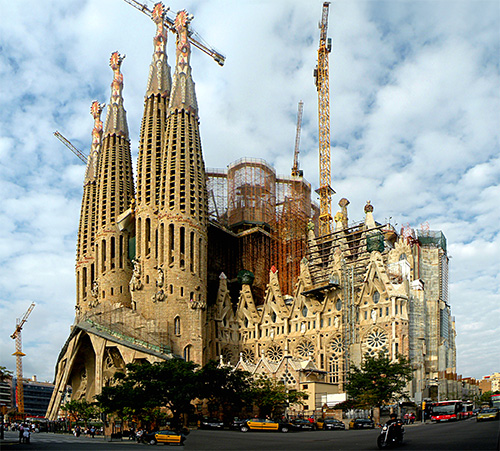 This is one of the most popular spots in Barcelona that tourists often have on their list. It's not a surprise as you would really be in awe on its fantastic architechture. It was one of the works of Antoni Gaudí, a famous Art Nouveau master who dedicated his time in its construction from 1882, until his death in 1926. After all these years, the church is still not completed until now. However, this still doesn't lessen the exquisiteness of the 558 feet high structure. You may explore the church for a fee. If you don't want to be held in the long line of people who also wish to get in, you may have your trip scheduled online and get your ticket on the location. This is more convenient, especially if you're only here for a limited time.
Explore Park Güell
This is another one of Antoni Gaudí's work and it would show you his unique art style. The park also depicts the culture of the Catalans. You can spend hours walking around, checking every area and going through various trails. Your eyes will feast on the splash of colors and interesting shapes of the structures. You'll also get to enjoy the fantastic view of the city from its highest point where the Closed Chapel, a popular attraction in the park, can be found. Other things that you would see are the long snake-shaped bench and the tiled lizard. Casa Museu Gaudí is also located here. This is where you'll find Gaudi's sculpture and sketches. Entrance to the park is free, but there's a small fee that you need to pay if you wish to check out Casa Museu Gaudí.
Stroll Through Las Ramblas
It's where both tourists and locals flock, which is why there are usually many people whether it's day or night. You wouldn't miss the long line of trees on the street. There are also several kiosks, shops and restaurants where you can try delicious foods, especially tapas, and purchase various things, including souvenirs. Since there's so much to check out, it would be nice to go on a stroll. You would find street performers and entertainers that would give you a great time. There are also artists where you can have your portrait painted or sketched on the spot. This would be a perfect memorabilia for your Barcelona trip.
Check Out Barri Gòtic
If you want to see more of the amazing architecture, as well as the history of Barcelona, visiting Barri Gòtic wouldn't disappoint. Some of them include Plaça Sant Jaume and La Seu Cathedral. There are also cafes around the area where you can sample the city's popular drinks. You would also find various shops selling from local crafts to modern and known brands.
Drop by Mercat de Sant Josep de la Boqueria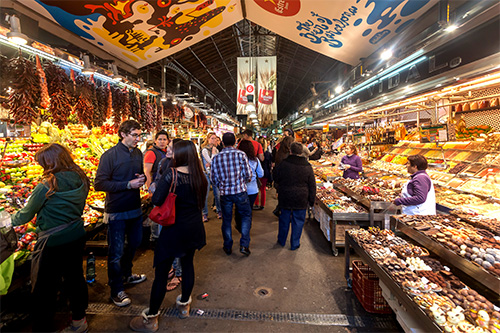 Your vacation will not be complete without a trip to this market. This is a foodie's heaven as you'll get the best and freshest produce in the city in this place. From vegetables to meat, everything is here. Not only that, but there are also cafes and shops around where you can dine and satisfy your tummy.
Which of these things do you find most interesting in Barcelona? We would love to hear what you think.
Photo Attribution:
Featured and 1st image by Baikonur (photo taken by me (Baikonur)) [GFDL (http://www.gnu.org/copyleft/fdl.html), CC-BY-SA-3.0 (http://creativecommons.org/licenses/by-sa/3.0/) or CC BY-SA 2.0 de (http://creativecommons.org/licenses/by-sa/2.0/de/deed.en)], via Wikimedia Commons
2nd image by Vitold Muratov (Own work) [CC BY-SA 3.0 (http://creativecommons.org/licenses/by-sa/3.0)], via Wikimedia Commons
3rd image by Lmbuga (Own work) [CC BY-SA 3.0 (http://creativecommons.org/licenses/by-sa/3.0)], via Wikimedia Commons