Visit the Highest Region on Earth, Tibet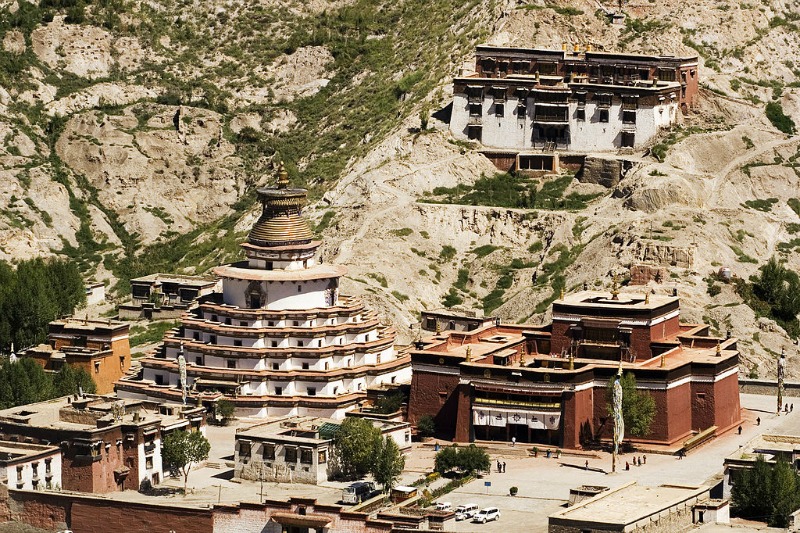 Tibet is home to the highest elevation on Earth, the Mount Everest. However, even without reaching the peak of Mt. Everest, you will still be at an unbelievable height if you reach Tibet. Standing at 16,000 feet, the Tibetan plateau is considered as the highest region on the planet. Though it continues to claim its autonomy, it is still currently controlled by the Chinese government. Reaching the area is quite difficult, but there are a lot of transportation sites under construction to easily transport people to and from Tibet. In fact, it has become a popular tourist destination.
Aside from its claim to be the highest region on earth, Tibet is also a sea of different cultures blended together in one place. Though Buddhism is the religion followed by majority of the people living there, there are also a lot of Muslims and Christians. It also has a rich history. It is why until now; it is unclear who really owns Tibet. Both the Chinese and Indian government claim control over the land. Due to its rich history and the number of people that have settled in the area, it currently has different tribal groups and lots of sub-languages being spoken.
Safety is a bit of an issue though as Tibet has seen deadly protests in the past, especially in its battle for independence. Nevertheless, there are a lot of places that you can visit in Tibet and is definitely worth the risk.
Polata Palace
This place has the iconic Roof of the World image. It houses artifacts, images, statues, and monuments that Tibetans hold dear. The number of visitors per day is limited though. Therefore, you need to plan in advance if you wish to go there and make reservations.
Jokhang Temple
No visit in Tibet will be complete without visiting this temple. It is a popular site among pilgrims. It is deemed as the spiritual focal point. Those who are seriously practicing Buddhist rituals find a way to reach the temple as it is their ultimate dream.
Barkhor Street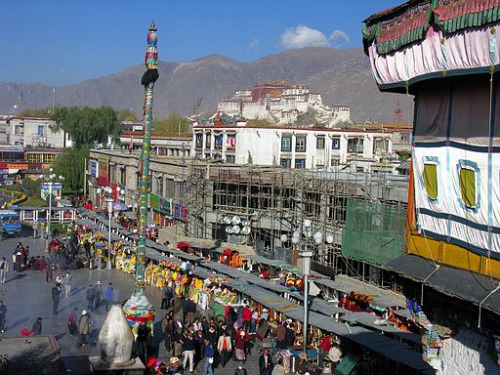 Not everything about Tibet is religion related. You can also visit the Barkhor Street located around the Jokhang temple. It is a place where people come to shop authentic Tibetan products. There are a lot of shops for you to choose from. They close a bit early though.
Sera Monastery
This is a place where you can see monks in their red robes and debating. It is such a delight to see monks, who are usually quiet, speak their minds out on various issues. Take note though that debates don't happen on Sundays. You must also be quietly observing even if you want to interject during the debate.
These are just some of the places that you can visit in Tibet. There are a lot more reasons why you should go there. It is a historic place and reaching Tibet is definitely an achievement. Go ahead and plan your trip now. Don't forget your winter attire though as it is cold there at all times.
Photo Attribution:
Featured and 1st image by I, Luca Galuzzi [CC BY-SA 2.5 (http://creativecommons.org/licenses/by-sa/2.5)], via Wikimedia Commons
2nd image by archer10 (Dennis) (http://www.flickr.com/photos/archer10/2212959570/) [CC BY-SA 2.0 (http://creativecommons.org/licenses/by-sa/2.0)], via Wikimedia Commons