Before Its Infamy as a Refugee Island, Lesbos, Greece was a Haven for Tourists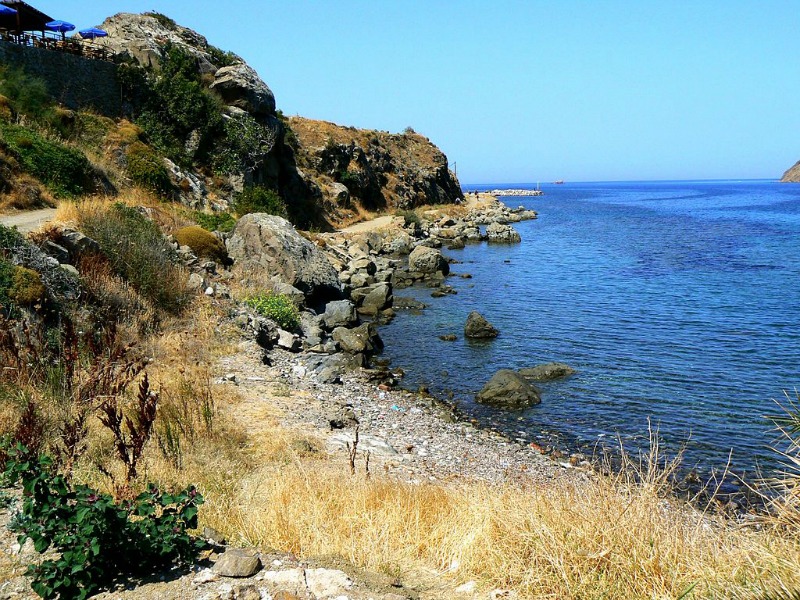 It is disheartening seeing families fleeing wars in Syria and other war torn places. They are overloaded on a floating device or a small boat that could sink any time while fighting the harsh waters. In search for refuge in Europe, their gateway is Lesbos, Greece. This small island has been on the news lately because it is where refugees arrive first before making their way to other places in Europe where they can finally apply for a refugee status.
Before it has gotten that status, Lesbos, Greece was in fact a popular tourist destination. It has hosted hundreds upon thousands of tourists in the past. The island's main source of income is tourism. Despite its infamy as the island for the refugees, the truth is that it did not cease to be a perfect place for a vacation. Therefore, if you are planning to visit this beautiful part of Greece, don't forget to check out some of the best locations.
Mytilini
This place is one of the most culturally important cities in Greece. This is where most of the Greeks flourished in the past especially when they were forcefully evicted by Turks. There are lots of old Greek houses, churches, buildings and remnants that can still be seen until now. There were also some other slight improvements, including areas for tourists to dine, party and shop. The center of the island's government is in Mytilini too.
Molyvos
If you wish to have a perfect view of the sea, then you better stay in this area. They also provide lots of entertainment options for foreigners. With restaurants and cafes facing the waterfront, this is great as a honeymoon destination. You may also go boating, snorkeling and hiking when you are in the area. Observatory for mammals and birds can also be found.
Petrified Forest
If you are familiar with the Greek mythology figure named Medusa, you might be aware of her powers of turning everyone she sees eye to eye into stone. In Greece, there is a place where it seems like Medusa has laid her eyes on as everything is petrified. This is when trees have lost their organic materials and everything was replaced by quartz or silica. Petrification took place millions of years ago, but you can still see the stone forest until now. It is in fact a protected national monument.
The Hot Springs
There are lots of hot springs in Lesbos. If you wish to have a calm and relaxing bath, you can visit some of the sites. There are shower and changing facilities too so you have nothing to worry. The Eftalou springs are not only relaxing, but they are believed to have healing powers. Before you jump into the water, you need to touch the water first. The temperature is usually unpredictable. Therefore, you need to test first and see whether you can take the heat or not.
Once you have seen the beauty of Lesbos, you will most likely go there over and over again. While you are there, you may also take part in the humanitarian activities in helping refugees. It would be great that while you relax and enjoy, you also do your share in extending help to those in need. Most of all, Lesbos has suffered tremendously due to its infamy. By visiting the place, you help boost its tourism industry once again.
Photo Attribution:
Featured and 1st image by Ronald Saunders from Warrington, UK (PETRA. LESBOS. GREEK ISLAND.) [CC BY-SA 2.0 (http://creativecommons.org/licenses/by-sa/2.0)], via Wikimedia Commons
2nd image by Mike Peel (www.mikepeel.net). [CC BY-SA 4.0 (http://creativecommons.org/licenses/by-sa/4.0)], via Wikimedia Commons