Gorgeous Sceneries and Delectable Cuisine Await You in Turkey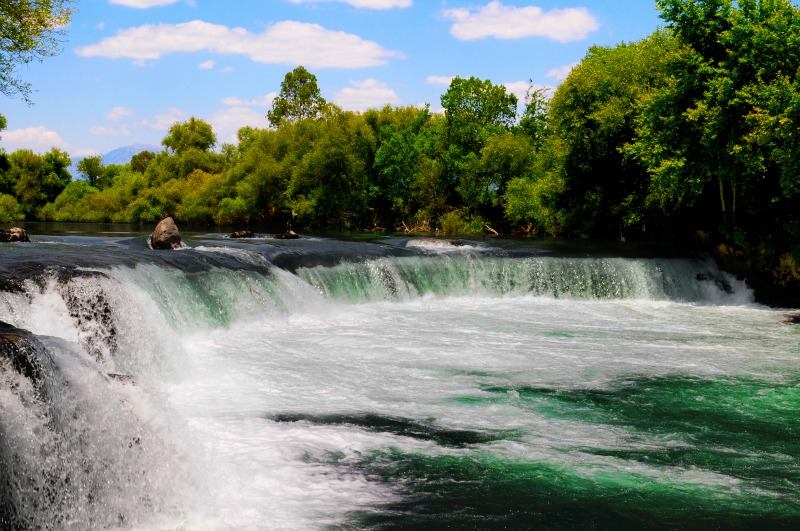 Turkey has a rich history and culture. This has something to do with its location as the country is part of three contents. Majority of it is located in Asia and Middle East, while a small part is in southern eastern Europe. Its beautiful sceneries are also one of the reasons why it attracts many tourists from around the world. Turkey has modern cities where you get to enjoy the latest from clubs to shopping. It also has its gorgeous beaches, rolling hills and mountains, as well as secluded places where those who wish to be away from the crowd may go. There are also various outdoor activities to try for the adventure types. Food buddies on the other hand wouldn't be disappointed with the delectable cuisine that Turkey has to offer. If you're considering traveling to the country, here are some of the things to add on your itinerary.
Try the Local Foods
Kebap and doner are two of the most popular Turkish foods. While they are well known around Turkey, some of the best ones that you can try are in Istanbul. You would be able to get these elsewhere around the world, but if you're after the authentic taste, you'll find it here. Another popular dish is the menemen, which is usually eaten on breakfast with bread. Its main ingredients are scrambled eggs and sautéed veggies. Stuffed vegetables called dolma are also must tries. Other local foods worth trying are Kayısı Tatlıs, Mercimek Köftesi and Köfte.
Dip at the Pamukkale Thermal Pools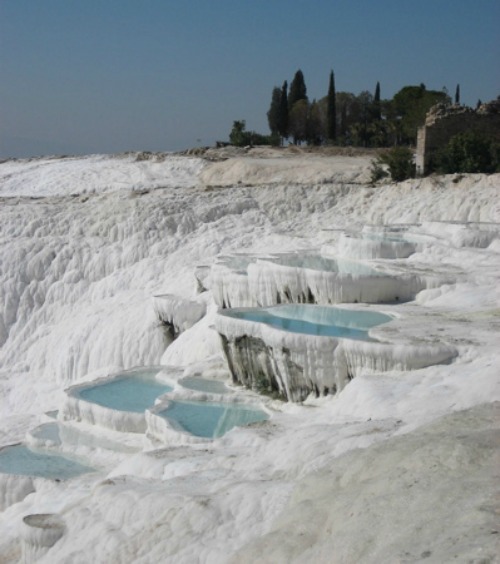 These thermal pools would make you feel better after soaking in them. They are known to help cure various health problems including rheumatism and asthma. The surrounding rocks look they were frosted by snow, while the thermal pools look inviting with their light blue water. You will not only feel better physically, but your eyes would also feast with what you'll see. The thermal pools themselves are a sight for sore eyes and so as the breathtaking view that surrounds the place.
Goreme (Göreme) Historical National Park  
The park is found in the volcanic zone of Erciyes Mountain and Hasan Mountain. You'll find river valleys, streams, mountains, hills and plateaus around the area. It's also popular for its underground cities and although 40 have already been discovered, only six of them are open for visit. Byzantine art that dates back several years ago can also be seen here. This UNESCO World Heritage site also attracts visitors because of white volcanic ashes that would make you feel like you're out of this world. Its unique landscape would also capture your interest.
Check Out Ephesus
Ephesus is one of the most visited antic sites in the country. It's known for its association with biblical character Mary. There are also archeological items that can be found in this place. If you're into something religious or into archeology, you would love this place.
Do you see yourself traveling to Turkey? What do you think is the most interesting thing to do here? Type your comments below.
Photo Attribution:
Featured and 1st image by Daniel Åhs Karlsson (Own work) [CC BY-SA 3.0 (http://creativecommons.org/licenses/by-sa/3.0)], via Wikimedia Commons
2nd image by User: (WT-shared) Johnycanal at wts wikivoyage [CC BY-SA 4.0-3.0-2.5-2.0-1.0 (http://creativecommons.org/licenses/by-sa/4.0-3.0-2.5-2.0-1.0)], via Wikimedia Commons