Enjoy the Beautiful Island of Langkawi, Malaysia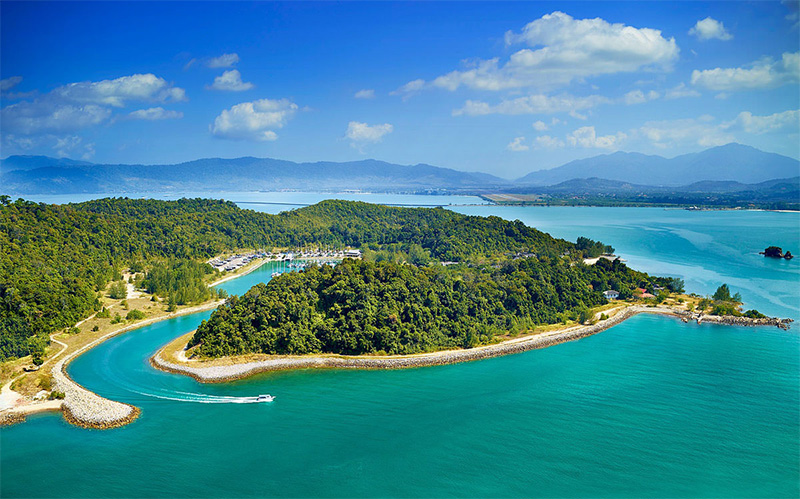 Langkawi is the largest island located on the West coast of Malaysia. Although the East coast is known for its beautiful beaches, the West boasts Langkawi. It is a popular tourist destination and has a lot to offer. From its turquoise waters to the vast jungle, you have a lot to see while you are there.
Before determining the places where you are going to stay, you need to understand the Langkawi is a vast island. If you want to explore the entire place, you need to rent a car. Given that petrol is cheap in Malaysia, it will not cost you a lot to pay for the rent.
Boat tour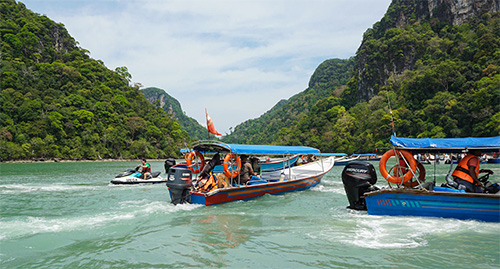 The first thing you need to do is take the boat tour of the Kilim Karst Geoforest Park. This mountainous park hosts some of the most exotic creatures you will ever find, including a lazy python and giant water monitor lizard. You can also visit a bat cave which serves as a home to mosquito-eating bat colonies. They also hang in 550 million year-old limestone ceiling. Although these bats have a pungent smell, the place is still worth visiting.
Island hopping
Langkawi is a collection of different islands that form part of an archipelago. There are various island hopping tours available. You can join a trip where you can head to a place for eagle feeding. You can also relax in white sand beaches. There is also an island filled with monkey and you can interact with them.
Skycab cable car
Try the Langkawi skycab and check out some of the most beautiful places in the island, including a view of the Gunung Machincang rainforest. You will have a steep ride up the Mount Mat Cincang which is 708m above sea level. You will also have a view of the Andaman Sea which is part of southern Thailand. It is a sensational feeling that you will never forget. Make sure that you check the weather though since it is closed during a terrible weather.
Water activities
If you head to the beaches of Langkawi, there are various activities available. It includes jet skiing, parasailing and banana boat riding. You can also opt for horseback riding on the shore. If you chose jet skiing, you can find one where you also have the chance to explore caves or swim in a nearby island.
Duty free shopping
The best part about shopping in Langkawi is that the entire island is duty free. It is even one of the reasons why Malaysians and Thais from nearby areas visit the island. Sweets, tobacco and alcohol are extremely cheap in Langkawi. Herbal medicine stores are also available.
Shop in a Pasar Malam
Pasar Malam means night market. It is a common feature across the country. These markets usually feature local products. The Pantai Chenang and the Kuah Town night markets are among the most popular places for tourists. You can also ask for a bargain if you are good at it.
These are only some of the best things to do in the island. Plan your trip now and enjoy its beauty.
Photo Attribution:
1st and featured image from http://www.langkawi-info.com/attractions/islands.htm
2nd image from http://www.langkawi-info.com/info/island-hopping-langkawi.htm