Authentic USA Oktoberfest Events That You Should Know About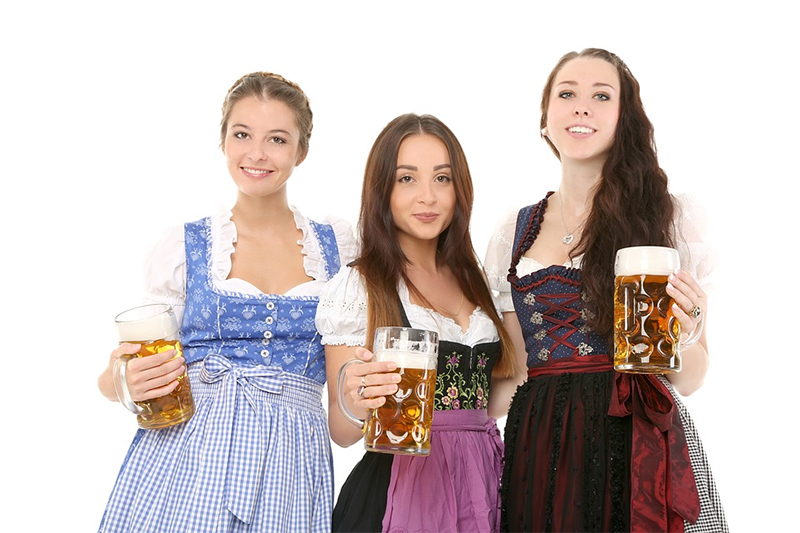 Oktoberfest is a Bavarian festival that started more than 200 years ago when the Crown Prince Ludwig of Bavaria married Prince Therese of Saxony-Hildburghausen. Since the celebration was extremely famous, it became a yearly event. But you don't have to fly all the way to the Atlantic to experience the biggest Volkfest in Germany. There are a lot of Oktoberfest celebrations that take place in the United States – and below are the most genuine ones.
Leavenworth Oktoberfest – Washington
Leavenworth, Washington replicates the form of an authentic Bavarian village for 365 days each year, but when Oktoberfest rolls in, this town embodies the German spirit until 11! The alpine hills work as the perfect Bavarian background to Leavenworth that will make you feel as if you are genuinely in Germany. For three weeks of celebrating this annual event, the town entertains its guests with polka dancing, live music, traditional German cuisine, and of course, the iconic beer. The event is managed by Projekt Bayern that has a primary mission "to make Leavenworth more authentically Bavarian in nature." Wear your best and most fashionable outfit and get rockin' in this annual festival!
Oktoberfest Zinzinnati – Ohio
Home to the vibrant German-American heritage, Southwest Ohio is also the birthplace of Cincinnati's "Oktoberfest Zinzinnati," which is an annual celebration highlighting the tradition of its region. Known as the biggest Oktoberfest celebration in America, Zinzinnati has an approximately 575, 000 visitors. This vast crowd gathers for many exciting activities in the event, including the "Gemuetlichkeit (Goodwill) Games," which includes a beer barrel roll and beer stein race. This Oktoberfest is situated in the 2nd and 3rd streets between Walnut and Elm in downtown Cincinnati and features four fest tents and five beer gardens.
Linde Oktoberfest Tulsa – Oklahoma
The Linde Oktoberfest in Tulsa, Oklahoma, won't disappoint you. Its main attraction includes traditional German cuisine and American classics. This four-day celebration is attended by thousands of visitors to enjoy its friendly competitions that include the Strong Stein Competition – a contest to find out who can hold 34 ounces of beer the longest.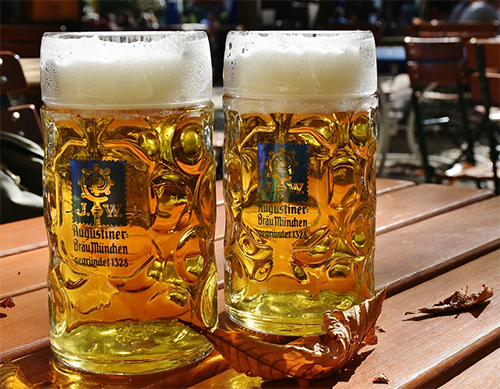 Helen Oktoberfest – Georgia
The city of Helen is a window of German culture with vineyards, and Bavarian-style builds situated in a mountainous landscape. For more than 50 years, the city has been hosting one of the best Oktoberfests in the South. It includes dancing and authentic German foods, as well as delicious beer and wine; after all, it is a wine country.
Fredericksburg Oktoberfest – Texas
Known as the "Polka Capital of Texas," Fredericksburg holds a three day Oktoberfest celebration each year. There's no shortage of fun and excitement in this town, with their festival that includes the 42 Tournament, OkTubaFest, and Hauptstrasse Chicken Dance.
Alpine Village Oktoberfest – California
The Alpine Village puts up the biggest Oktoberfest celebrations in Southern California. They put considerable effort into making their celebration as authentic to the Bavarian culture as possible. Visitors will find restaurants designed to replicate the "bier hall," with the Haderlumpen band from Germany and imported Hofbrau beer. It's a traditional Bavarian celebration, a few miles from the best beaches in Los Angeles.

Mark your calendars and join this one of a kind Oktoberfest activity now!
Photo Attribution:
1st and featured image from https://pixabay.com/photos/girl-beer-celebrate-bavaria-dirndl-1979269/
2nd image from https://pixabay.com/photos/beer-measured-beer-beer-mug-3749664/